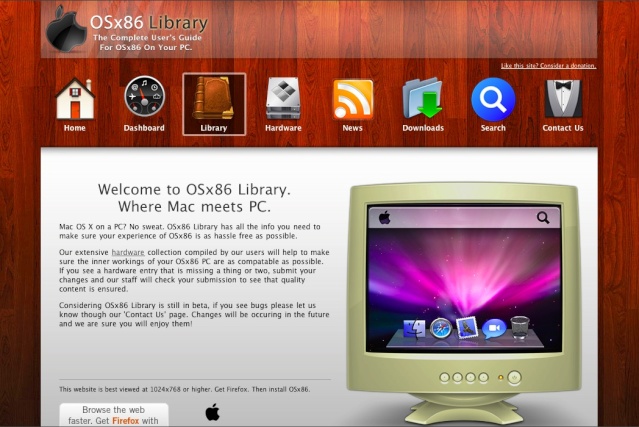 today Tim Smart published his site "
OSX86Library
" on insanelymac, the site is meant to be a an HCL database for osx86,
the main idea behind it is to allow people about to buy a new computer to consider the ultimate hardware compatible with OSX86. (like psystar does), the site is still under construction but you can already submit your hardware list, there is an eye candy UI involved you should check it out.
Enjoy.